"Princesses. Hah. More like wild animals."
(quote from
Barbie in the 12 Dancing Princesses
- my girls obsess over this movie, and it's my favorite of the Barbie movies we have, which is a lot)
My sister-in-law, Auburn, came over this evening to take pictures of me with my three beautiful daughters. It was fun. I guess a young family just has to realize that family pictures from here on out are going to be challenging. At best. :o) Some families pull it off. Not mine. Ha ha. We had fun though.
Thank you Auburn for being willing to take these for me. I know you're only 31 1/2 weeks pregnant and really wanting to be on the floor photographing a crazy bunch of females...so thanks. You're the best! I know my man will love them!
Auburn got to have some fun with my studio. It's too hot to shoot outside these days, so we set up the studio. Studio shooting is actually really fun for me. I love shooting outside too, but not when it's 116 degrees outside.
Here is a look at the action.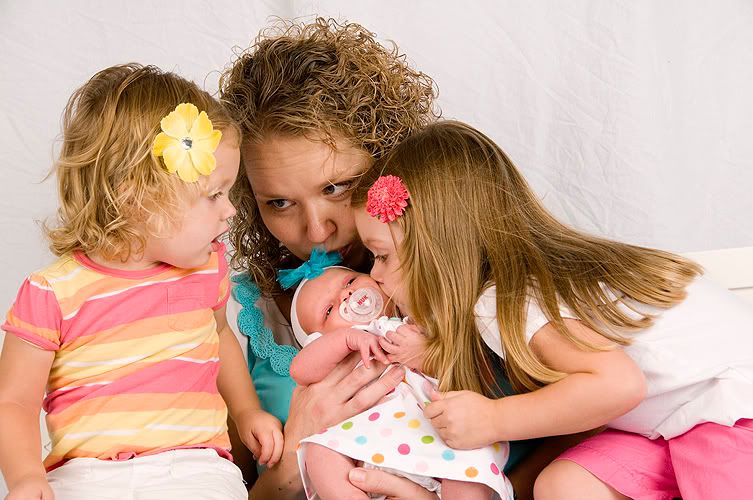 You have no idea what we went through to get Alice to sit and smile...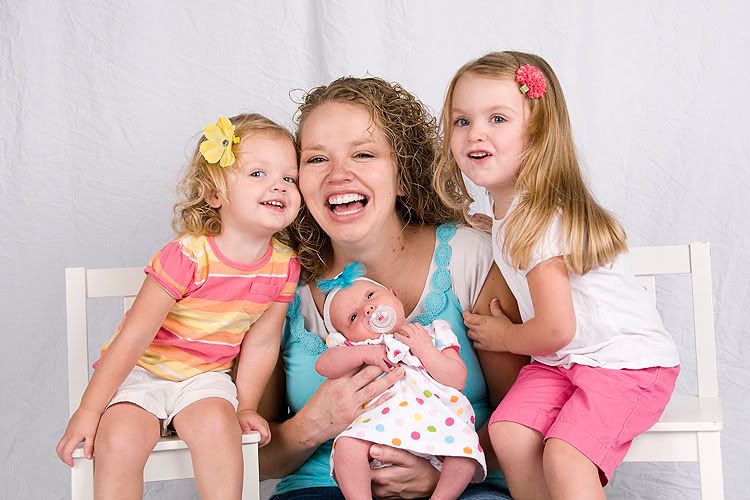 The next picture is actually a miracle. No face-swapping was done on any of these!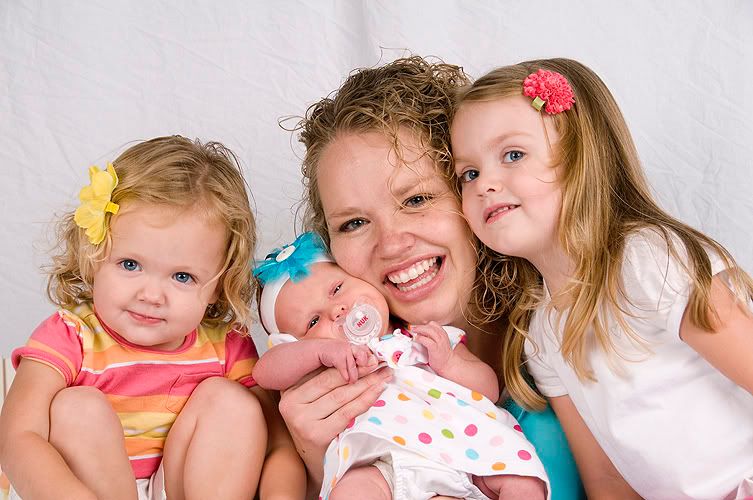 When you see the next one, you might have a small clue of what we went through with Miss A. Even Claire was wondering what the heck was going on. Do you love Claire's eyes? Ha ha. I do.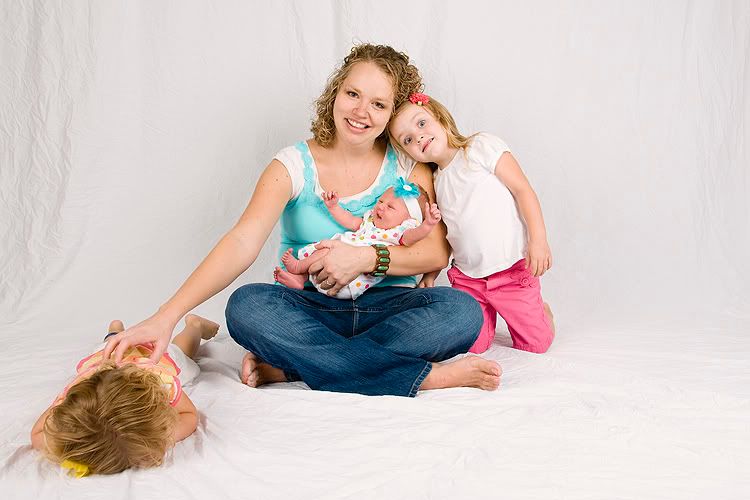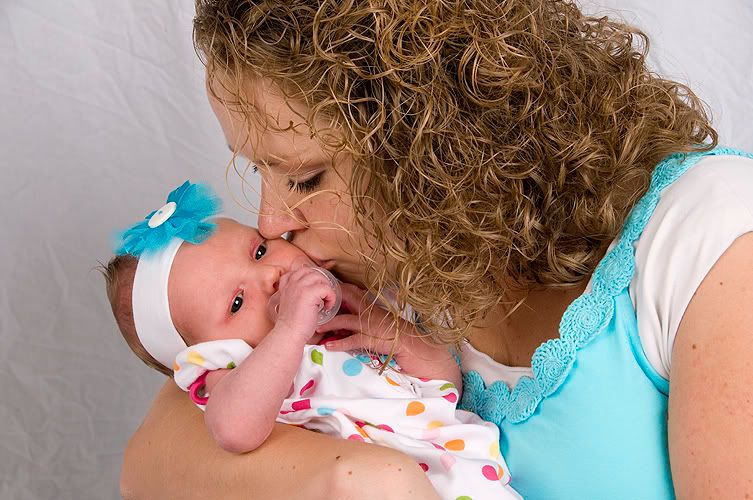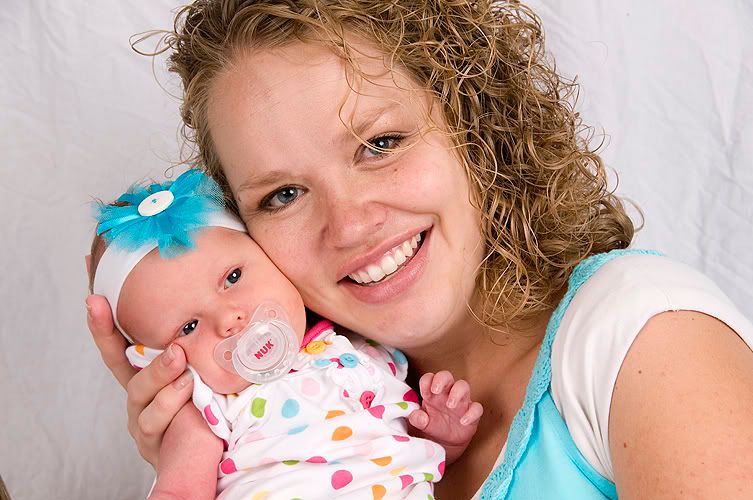 I really love kissing my babies. Perhaps too much...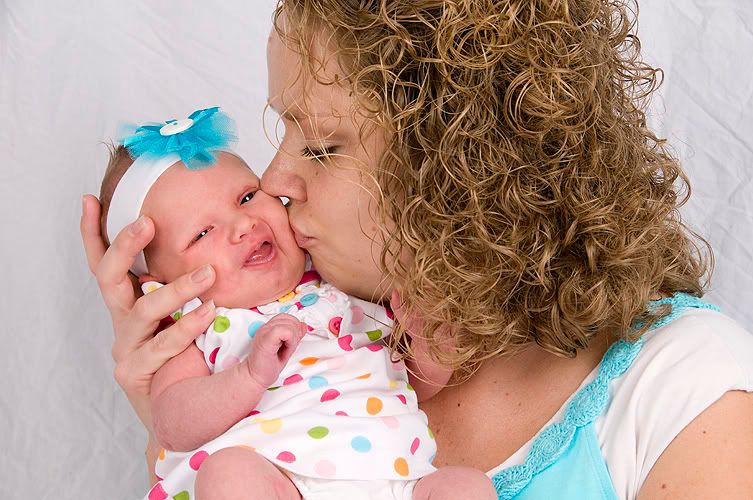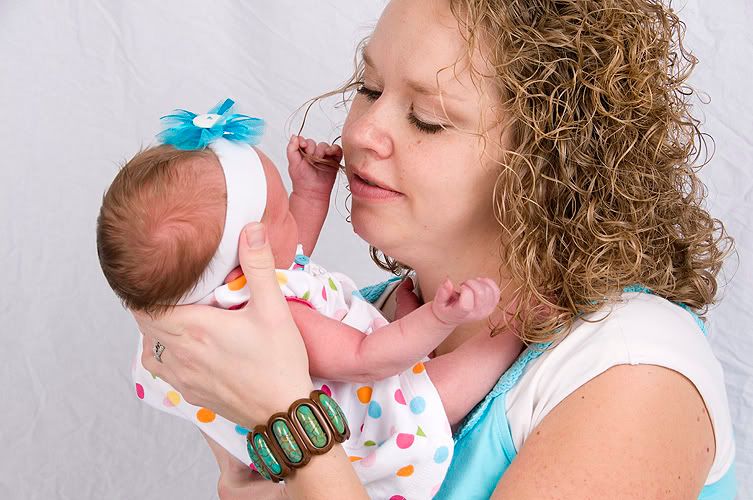 And after the wild animals went to bed, I took a few of Lanie. The studio is still up, so we might get lucky and have more pictures tomorrow! I've been a slacker on pictures of my own newborn.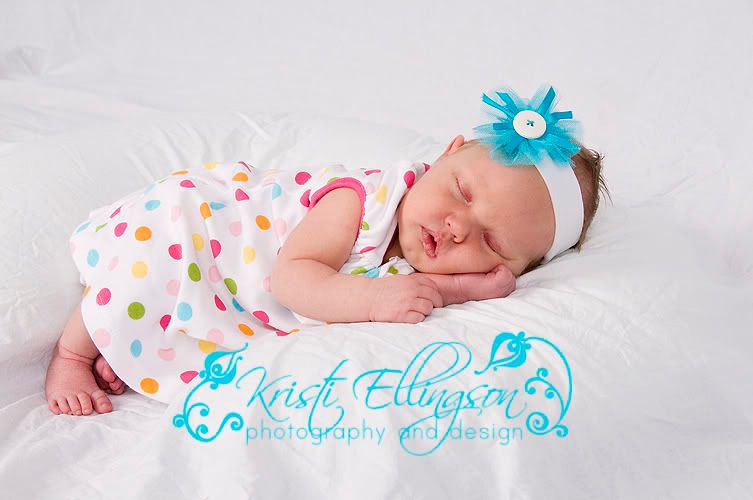 This dress was sent to us by my sister, Deb. We LOVE it!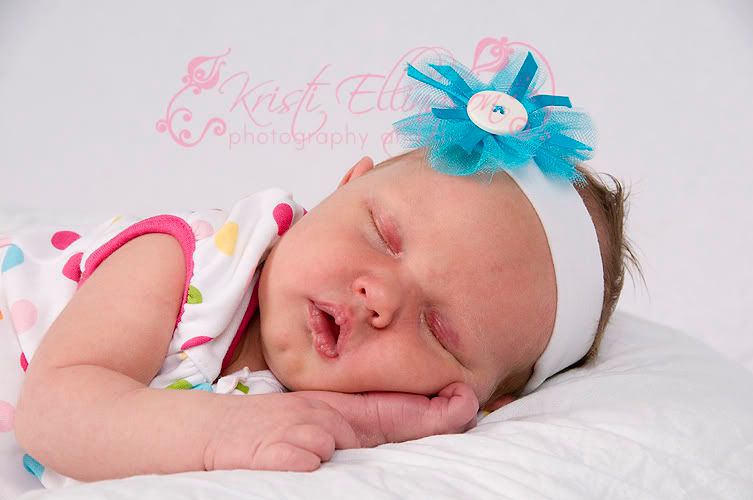 Miss Lanie is 3 weeks old now and we are loving every ounce of her! She is a great sleeper (thank goodness!) and puts up with all kinds of "love" from her sisters. Claire is soft and gentle and Alice is, well, Alice is soft and gentle sometimes. She means well. :o)